Founded December 17,1912 Ceased Publication Thursday February 1, 1951
Book 1 Volume 14
This is a previous issue re-worked with Nvu

Saturday, February 21, 2004 7:15 AM 34 Deg at LVIA and 33.8 in the bus stop
It is a rainy, cloudy, morning today. Butternut has been out and I shall soon check for myself.
I checked my blood glucose and this reading couldn't be correct at 107 after last night's pig out. The weight is 206. Golly but that was an excellent meal. I don't know when I ever had a better restaurant meal.
This morning we went to Country Harvest for a few items. Then we drove out to Sunoco in Aquashicola for gas and then we headed home.
I saw this on the Internet and it looked interesting.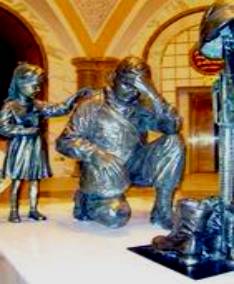 "This picture of the statue was made by an Iraqi artist named Kalat, who for years was forced by Saddam Hussein to make the many hundreds of bronze busts of Saddam that dotted Baghdad. This artist was so grateful that the Americans liberated his country, he melted 3 of the fallen Saddam heads and made a memorial statue dedicated to the American soldiers and their fallen comrades. Kalat worked on this night and day for several months. To the left of the kneeling soldier is a small Iraqi girl giving the soldier comfort as he mourns the loss of his comrade in arms. It is currently on display outside the palace that is now home to the 4th Infantry division. It will eventually be shipped and shown at the memorial museum in Fort Hood, Texas."
Tonight we had the Elliston's stop by for dinner. Queen had chicken in the oven, rice-a-roni, a veggie combination we got this morning along with her homemade applesauce, low fat cottage cheese, a bowl of grape tomatoes, raw carrots. Queen made a "Connie cake", with a chocolate peanut butter icing for Andy's 19th birthday yesterday and our anniversary. It was an excellent meal.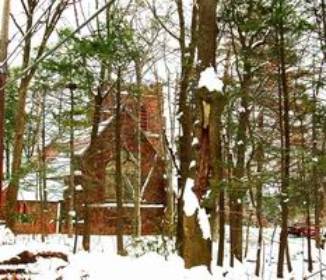 St John's Episcopal Church in the snow

Sunday, February 22, 2004 7:30 AM 34 deg at LVIA and 30.6 in the bus stop
It is a beautiful day this morning. At 7:36 I am in sunshine here at my computer workstation. It is cold and windy, but beautiful.
The blood sugar was 138 and the weight 206. I will be heading out as soon as the coffee is ready.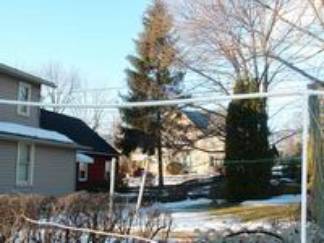 This morning about 10:45, I decided to go for a walk. It was the usual, up to 1st Street across and down to 5th Street and back home. It was lonely walking all by myself. It was too windy for Queen to go along.
I didn't meet anyone while I was walking. I did see our neighbor, Mrs. Laura Smith who is one of the nurses involved in that hospital drug case, as she was getting into her car. I stopped to wish her well. She thanked me and said it isn't anywhere as near as bad as the things the newspapers said of it. She seemed happy at my words. I am indeed glad for her. We both think she is a good person.
It was too early for Pattie at church and I saw no sign of life at the Ashman house.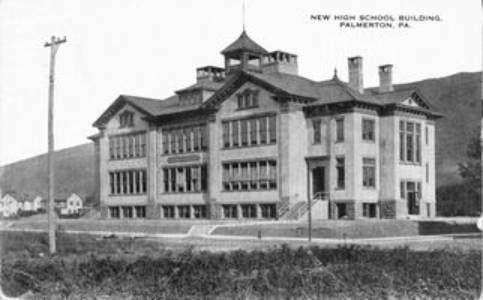 Somebody sent this picture and I don't remember who it was. Apparently, it was built as the new High school, later to become the Franklin Avenue elementary school. Now it has been turned into apartments. It must be darn old.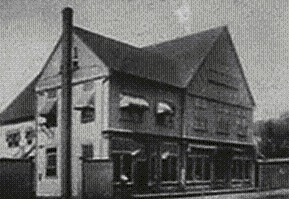 The old Palmerton Supply store and later to be the Printing Company building, now Pencor
These pictures are from the collection of the Palmerton Camera Club. I photographed them with my digital camera, from a billboard of photos the camera club exhibited at the festival some time ago.
The little white church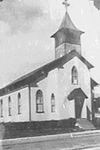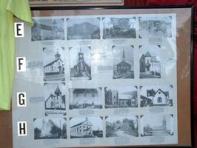 They all turned out far better than I expected.

Monday, February 23, 2004 7:24 AM 28 deg at LVIA and 25 deg in the bus stop
Sheez, this morning the weight was 204 and the blood sugar 139. I am happy to see the weight at least going down. If it goes low enough, so will the blood sugar as well as other potential problems.
I took my coffee, tush cushion, and went up to the upper park bench this morning. It is a beautiful day, today.
For the first time this year, I heard a Cardinal singing in a tree somewhere nearby. At 28 degrees, it is chilly but there is no wind. Soon I shall be looking forward to the geese flying north for the new coming spring solstice.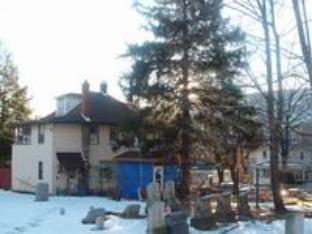 Today is the "dreaded sheet day", which means it will be a big wash for Queen. While she is doing that, I plan to go to the "Iron Works" for my Monday stint at the machinery.
It is nice to sit here, with my feet up and my cordless keyboard and mouse, and type this with the sun shining here on the work area.
I have been down and am now back. I had a good shot at the equipment. My God but that treadmill is boring! They have three television sets around the walls, but the one nearest the treadmill that I was on had one of those insipid morning woman's programs on it. Sheez!!
After I returned, we went downtown. On the way to the bank, we stopped at the Post Office to mail a letter. There we met Dottie Shupp as she was leaving. She told us exactly how many days before the Palmerton Memorial Park pool opens. She counts down from the closing day forward. She like the recipes that sometimes appears here. She said she is having lunch today, with our old friend, Helen Wisocky. We sent our best.
Hey, here is a computer tip I saw yesterday. If you have a wireless optical mouse, as I do, use an all white background as a mouse pad. It is supposed to make it more efficient and increase the life of the mouse's internal batteries. Now, I have a sheet of white bond paper down as a mouse pad. We shall see.




In regard to your monitor, if your computer has XP on it try this. . It is a free program that really made print appear very much clearer and more readable on my CRT monitor. It is designed specifically for the flat screens of laptops and thin LCD display monitors. It is basically for XP. I heartily recommend it. I put it on Queen's laptop and it did help a lot.

http://www.ioisland.com/cleartweak.


Tonight once again, we dined in God's restaurant. Queen made Turketti. Spaghetti made with ground turkey, instead of beef. It was excellent. I saved a part of my portion for a lunch. Then we finished off the small slice of left over cherry pie she made yesterday. It was an excellent meal. As long as I take my new blood pressure medication with supper, I have no problem with upset stomach as I did earlier.
Here are some more of the pictures I took at the festival of the Camera Club's exhibit.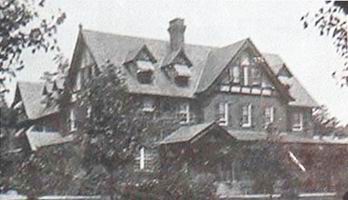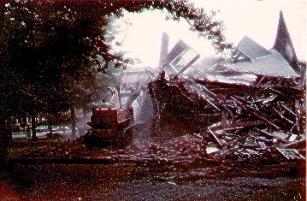 The Horse Head Inn and its demolition. The demolition picture is my own.
I got this from my brother in law, Walter. I have seen it before but it does bear repeating.
One day, when I was a freshman in high school, I saw a kid from my class was walking home from school.
His name was Kyle.
It looked like he was carrying all of his books.
I thought to myself, "Why would anyone bring home all his books on a Friday?
He must really be a nerd."
I had quite a weekend planned (parties and a football game with my friends tomorrow afternoon), so I shrugged my shoulders and went on.
As I was walking, I saw a bunch of kids running toward him.
They ran at him, knocking all his books out of his arms and tripping him so he landed in the dirt.
His glasses went flying, and I saw them land in the grass about ten feet from him.
He looked up and I saw this terrible sadness in his eyes.
My heart went out to him. So, I jogged over to him and as he crawled around looking for his glasses, and I saw a tear in his eye.
As I handed him his glasses, I said, "Those guys are jerks.
They really should get lives.
" He looked at me and said, "Hey thanks!"
There was a big smile on his face.
It was one of those smiles that showed real gratitude.
I helped him pick up his books, and asked him where he lived.
As it turned out, he lived near me, so I asked him why I had never seen him before.
He said he had gone to private school before now.
I would have never hung out with a private school kid before.
We talked all the way home, and I carried some of his books.
He turned out to be a pretty cool kid.
I asked him if he wanted to play a little football with my friends.
He said yes.
We hung out all weekend and the more I got to know Kyle, the more I liked him, and my friends thought the same of him.
Monday morning came, and there was Kyle with the huge stack of books again.
I stopped him and said, "Boy, you are gonna really build some serious muscles with this pile of books everyday!
" He just laughed and handed me half the books.
Over the next four years, Kyle and I became best friends.
When we were seniors, we began to think about college.
Kyle decided on Georgetown, and I was going to Duke.
I knew that we would always be friends, that the miles would never be a problem.
He was going to be a doctor, and I was going for business on a football scholarship.
Kyle was valedictorian of our class.
I teased him all the time about being a nerd.
He had to prepare a speech for graduation.
I was so glad it wasn't me having to get up there and speak.
Graduation day, I saw Kyle.
He looked great.
He was one of those guys that really found himself during high school.
He filled out and actually looked good in glasses.
He had more dates than I had and all the girls loved him.
Boy, sometimes I was jealous.
Today was one of those days.
I could see that he was nervous about his speech.
So, I smacked him on the back and said, "Hey, big guy, you'll be great!"
He looked at me with one of those looks (the really grateful one) and smiled.
"Thanks," he said.
As he started his speech, he cleared his throat, and began.
"Graduation is a time to thank those who helped you make it through those tough years.
Your parents, your teachers, your siblings, maybe a coach...but mostly your friends...
I am here to tell all of you that being a friend to someone is the best gift you can give them.
I am going to tell you a story."
I just looked at my friend with disbelief as he told the story of the first day we met.
He had planned to kill himself over the weekend.
He talked of how he had cleaned out his locker so his Mom wouldn't have to do it later and was carrying his stuff home.
He looked hard at me and gave me a little smile.
"Thankfully, I was saved.
My friend saved me from doing the unspeakable."
I heard the gasp go through the crowd as this handsome, popular boy told us all about his weakest moment.
I saw his Mom and dad looking at me and smiling that same grateful smile.
Not until that moment did I realize it's depth.
Never underestimate the power of your actions.
With one small gesture you can change a person's life.
For better or for worse.
God puts us all in each other's lives to impact one another in some way.
Look for God in others.

Tuesday, February 24, 2004 7:20 AM 34 deg at LVIA and 31.1 deg in the bus stop
Golly but that scale must be broken. This morning it said 203, and the blood sugar is 132, So far so good. I have to laugh, whenever they are visiting us, son in law Jim Hill always weighs himself. When the readings are high, he laments that our scale is broken. When he happens to get a favorable reading he tells as that he sees that we got the scale fixed. It is a doctor type balanced bean scale so it should be accurate.
It is snowing lightly this morning. I doubt if I will see or hear any geese this morning but Butternut Fred, our stalwart beagle, and I shall check it out as soon as the Starbucks is ready. <Later> I just came in from my trip to the park bench. You know I grouse and moan about the damn winter, but it is lovely sitting up there in the very light snow. Yes, I know I am nuts. Oh, the quantity is supposed to be small but a little does go a long way in the beauty department.
So far we don't have anything important on the fire planed for this morning. I presume we will have to pick up a pair of prescriptions sometime today.
I have been having problems with a magazine subscription. They want all the information from the label With all the danger of screwing up typing a letter or number I got out the digital camera set in macro mode and took a picture of the label, reduced its size and with my IncrediMail inserted it in the body of the letter as a forward of their question. This, is a whole lot easier and more accurate, at least I hope so.
After lunch at Queen's suggestion, [Ha!] I went out and cleared the snow from the sidewalk. There wasn't more than an inch and none at all in some spots, but what was there was damn heavy. I used Queen's new yellow QVC shovel. I took it off Mike's as well as Bernice Kleintop's, walks. On Saturday and Sunday, they want temperatures in the 50s.
Tonight for supper we had a boneless salmon steak each, lefover rice, broccoli for her and Brussels sprouts for me. As Tommy calls them, "little balls of s**t" Ha!! We had coffee for dessert and Queen gave me an end piece of her ice cream bar. This being a good kid stinks!!! Tomorrow, I expect a higher blood sugar level. It always is with salmon.
I came across these old pictures in my files.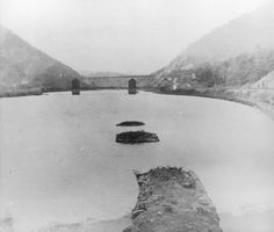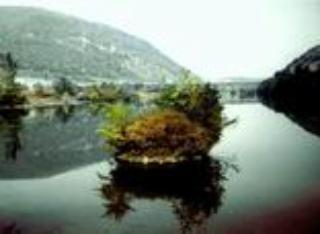 These two pictures were taken at about the same spot. The one on the left is a very old print of the chain bridge. The one on the right, Queen and I took several years ago, when we walked the Walnutport canal. The new bridge can be seen in the distance.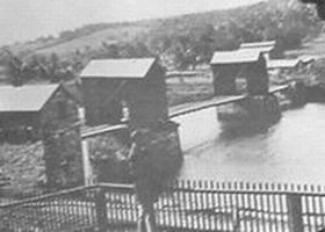 I remember the chain bridge. Mom used to drive the big Packard over it to go to
Allentown. Any kind of an automobile trip was a real adventure. Admittedly, I was pretty young in those days. I also remember the coal dredges on the Lehigh River, as well as the mules and the canal boats. Now, that is ancient!

Wednesday, February 25, 2004 7:13 AM 21 deg at LVIA and 17.8 in the bus stop
Golly, the weight was 204 but the blood glucose is 155 today. Salmon always raises it. Sigh!!! It looks like a nice day today is at hand. It is cold now, but it is to warm up as the week progresses. Golly, as I write this sunshine is now shining on the underlined word, sunshine, here on my computer monitor at 7:27 AM. As I said, it only happens here twice a year, Better days are coming!!! I took these pictures this morning with some of yesterday's snow glistening on the trees in the early morning sunshine.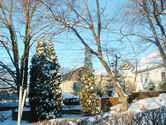 This is indeed a lovely sight.
Butternut and I were out there long enough for me to consume a cup of Starbucks coffee. It is windy and quite brisk this morning. I took the camera along just on the remote chance of seeing geese this morning, since we are right over their flyway north. I doubt it because of the strong northwest winds. Tommy says they like a tail wind. That means as the wind shifts to the southwest, I will probably see and hear them later this week.
I plan to go to "Iron Works" this morning. I will have to ask Queen what her plans will be today. Ah, she plans to go with me. That is good!
We both went to the "Works" this morning. Queen used the seated stepper for quite awhile, the treadmill, and stationary bike. At the same time, I was on the treadmill for my usual walk. Then I went on to the upper body machines. Geez, this year the swimming should go better than ever. <Ha!> Hey, at 77, I am no kid anymore. We both enjoyed it and I am sure it is helping both of us.
From there, we went to the Times News office for a short visit and on to IGA and County Harvest for a few items. We met George Ashman as he was arriving at IGA.
I have been communicating via e-mail with my old favorite classical Radio station KDFC in San Francisco, CA. They stopped streaming back when all this royalty foolishness started a couple of years ago. I always liked their format as well as they're on air personalities. I have kept in touch with them to find out if they were going to restart at any time. Up to now, it has been fruitless. Now, I find that they are going to resume shortly. Their sister station WGMS, in Washington DC, is streaming audio which I also enjoy, but somehow they stuck as a favorite.
Unlike WQXR, which is owned and operated by the New York Times, KDFC as WGMS are both owned by Bonneville International, which is in turn owned by the Mormon Church. Their whole air of their programming reflects the church's higher standards. Both are sources of hearing the Mormon Tabernacle choir, which I do enjoy very much. I have absolutely no love for the NY Times!!!! KDFC + can be found here at
http://kdfc.com/
I heartily recommend them.
Tonight for supper, Queen had sauerkraut, mashed potatoes, and pork. It was delicious. The pork was very tender from the pressure cooker and that silver floss bagged sauerkraut when washed, is damn good! The mashed potatoes done by me were good also. We even had a few of them left.



Thursday, February 26, 2004 7:22 AM 27 deg at LVIA and 18.7 in the bus stop
Today the blood glucose was 135 and the weight 205. It looks like a wonderful day this morning. I am going out with my coffee now.
I sat out on the lower park bench with my coffee and the dog. No geese yet, but dummy got really snookered. As I sat there, I saw a wire coming up to the neighbor's house across the street with an owl sitting on it. I quickly ran to get the camera and took this picture.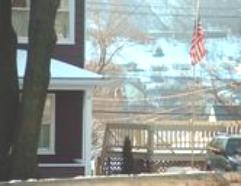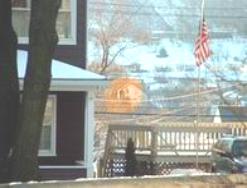 Then I moved up in the yard for a different angle shot, and lo and behold, the owl turned out to be a chimney! Bear in mind, this was shot at 3X magnification. Geez!! Well, I didn't have my glasses on so!!!!!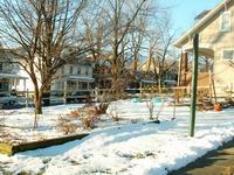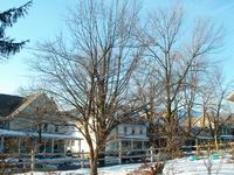 However, it is a beautiful day.

Friday, February 27, 2004 8:23 AM 27 deg at LVIA and 25.2 in the bus stop
I am off to a late start this morning. I had to go to the hospital for some tests and blood work, Dr Nicholson is checking me out a bit further basically at Queen's instigation. Apparently my business with the " indigestion " last week caused her to insist that we get an appointment with him for a further look see. So yesterday, we both met with him for a further examination. I realize that at 77, I too am getting older and must keep health issues in mind, not only hers but mine as well. As we age together, I want to be here for her as we'll as me. I had lost four pounds since my last visit two weeks ago.
My Dad had a history of diabetes as well as heart problems. Therefore, he instituted some tests. This morning I had a blood test and an EKG. We will all know more later. This morning my weight was 205 and the blood glucose was 132, so far so good.
For the first time this year, I opened up the glider at the upper end of the property and had my coffee there. It is a great beginning for the new season now with the temperatures on the rise.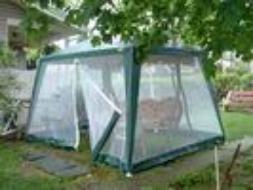 This from last year, Better days are coming!! Ah
This morning we plan to do our food shopping. <2:02 PM> We have been down and back. We got a lot done and had a smooth trip all the way. It was Aldi, Wal-Mart, Giant, Super-Fresh, and finally Rite Aid to get the prescriptions. We got a big pail of Purina 1 dog food at Wal-Mart for a damn good price. I got a CD ROM 1 million recipe cookbook for Queen that I installed on her computer. It looks interesting.
I have been enjoying my newly returned classical radio station, KDFC in San Francisco, CA. I have added it to my list of music sources. I switch back and forth between my available locations for classical music, WQXR, WGMS, and XM satellite radio.
I notice they are having the same problem those most streaming radio stations that have returned to the Internet. They must not broadcast all the commercials over the Internet that they do on the air. That means the stuff they use to fill in is endlessly repeated until the music returns. It is annoying but I can live with it. WQXR fills in with a few tracks of other classical music that may be abruptly ended to return to the regular programming. I am sure they will learn how to handle it.
Since the computer is on all day and I admittedly do spend a lot of to me at it, I find it "good for the soul" well anyway my soul.
Well, it is time to close this for the week.
Please love one another, Mom and Bob,{Queen and Bobby}
Everything is funny," said Will Rogers, "as long as it is happening to someone else