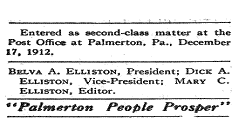 Founded December 17,1912 Ceased Publication Thursday February1, 1951
Book 1 Volume 36

Our Butternut
The masthead appearing above is not an accident nor is it meant to be a gimmick. My dad, George R. Elliston was the editor, founder, owner and publisher of the Palmerton Press. I am trying in my own way to keep that banner visible to the world.
Below is the actual lead slug that was the masthead of the Palmerton Press in his days of operation. It now resides with son George R. Elliston II.

At this time I want to acknowledge the deep debt of gratitude to all those who have supported me in this endeavor. My wife, Queen is my inspiration and greatly augments my efforts. I realize that I sometimes must drive her nuts with my ravings and antics. However, her support has been a lifesaver.
My son George, grandsons; Andy and Jason, have been instrumental in making these things appear at all. They supplied the technical expertise to put it on line.
Thank God they all suffer an old fool well, my thanks to them all. I also deeply appreciate the responses from my readers who seem to enjoy my view of our life, dull as it may be, as well as the pictures of out town and home.. I regret that some still have problems opening the pictures. At least these pages don't have to stand on their literary merit alone. Ha!! Thank God.
This is a copy of a previous issue of The Palmerton Press that is re-posted on the Web Site.
You can see the latest issue and selected archives at the following:
The Palmerton Press

Saturday, July 24, 2004 7:08 AM 64 deg at LVIA and 66 deg in the bus stop
It is a new week for this web page. It is wet and cloudy this morning. It looks as though it could rain almost anytime. Golly!!
This morning by blood glucose is 125 and the weight 199. I will be heading outside with my coffee and dog, as soon as the coffee is ready.
It is not very busy outside. As I sat up there I only saw the lady deliver the Times News. She said she was late because the papers were delivered to the wrong house. Even Butternut didn't see any reason to bark.
Queen is up and we shall be going for a walk soon. She is starting the oatmeal. We are back from our walk. The sky is gradually clearing and the humidity is way down.
This morning I read Patty's column on her visiting her Mother in the nursing home. It is one of the most poignant things I have read in a long time. It did bring tears to this old softy's eyes. I wish I had a fraction of her writing talent.
<10:18 AM> Tommy will be over shortly and we will be heading for the swimming pool for a Saturday morning swim.
Last week I wrote and showed pictures of our New Hampshire trips. I just came upon this picture with Goggle Picsa picture as to how we packed those sailboats. That was a lot of boat to go tooling up the turnpike at 75 mph. We were crazy!!!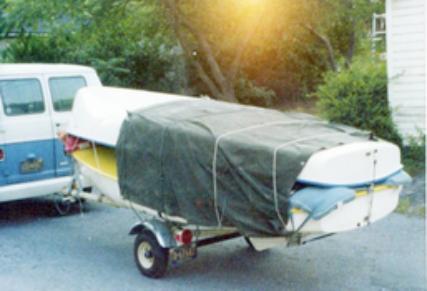 We went for our Saturday morning swim. Golly but the water and the day were beautiful. After I got home about 11 AM I cut the grass. By the time I was finished it was just a bit after noon.
This afternoon George and Andy stopped by and stayed for supper. Tommy was here as well. Queen had a slice of ham nuked in the microwave, an ear of corn each, a baked potato, and some Lancaster county tomatoes. Then we had brownies that Queen baked this morning. It was an excellent meal.



Sunday, July 25, 2004 7:19 AM 64 deg at LVIA and 64.2 in the bus stop
Yesterday's beautiful day has given way to a cloudy overcast one this morning. Today my blood glucose is 122 and the weight 198.
Butternut and I were out perusing the yard and garden. I am starting to get a few larger tomatoes that are beginning to turn pink. That is a good sign.
We went for a walk this morning and it was quite comfortable out there. The humidity is low. We saw both George and Bob Ashman as he was arriving for a days visit with George.

The pictures below are an example of what that new free Google Picsa picture program will do. The picture was taken in Walter Guyer's kitchen on the day of my sister Dot's memorial service. Not only did it find the picture on my computer and show me exactly where it was but also when I clicked on the picture and asked for properties, it shows me everything about the photo. From the make of the camera to whether flash used, focal length, and everything technical about the picture including when I took it. It is amazing. I think it will be a great help with this web page.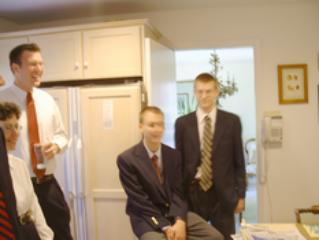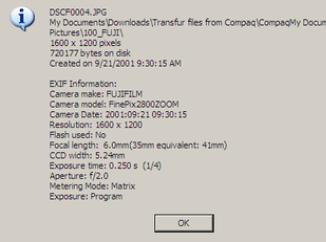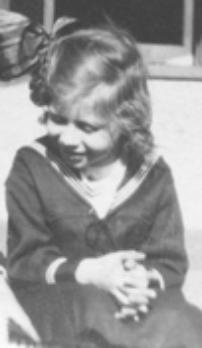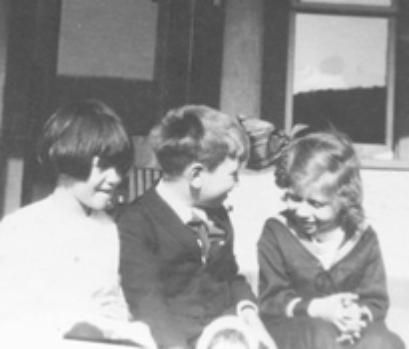 This is a picture of my sister Mary that this program found for me. I cropped it taking her image out of the larger group and resizing it before sending it to my regular ACDSee picture program for final touchup.
Queen and I plan to take it easy today. We are still recovering from last week's debacle with the fridge.

This afternoon Queen rested as did I, but then I went to PMPA for a swim. The water was just great. Tomorrow is the beginning of the "Jittery Joints" exercise class. I was told to remind Queen. She is not sure what she will do. Of course if the weather is poor no one will be there. If classes are held there will also be adult lap swimming available for us swimmers.



Monday, July 26, 2004 7:03 AM 70 deg at LVIA and 63.1 in the bus stop
This morning is the beginning of "Jittery Joints" and it is also the dreaded sheet day. Therefore I stripped my bed and now <7:00am> have my sheets in the washing machine all before Queen is up. Ha!!

The blood glucose is 139 and the weight 198.I was up on the park bench this morning with my coffee enjoying the great looking day. I watched the weather forecast before I got up and it sounds as though tomorrow is headed right down the tubes with rain heavy at times!!
It looks as though the Democrats are starting their convention. I just love this one. Mrs. Heinz-Kerry gave an interview about the nastiness that has now permeated politics and at the end told an inquiring reporter that she didn't like to "shove it". It looks like a jolly good time is going to take place. I bet CNN would be all over Laura Bush if she had said that!! More later!!!

It was an absolutely beautiful morning for Queen's water aerobics exercise class. Of course I took some pictures while Queen was to jittering this morning. I also took some video with the same camera that was interesting but were not outstanding. Sorry but I can't display them here.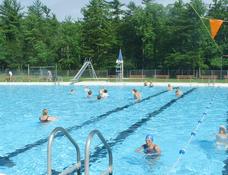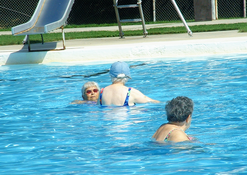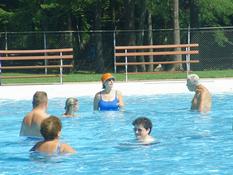 Gretchen put the folks through a darn good workout.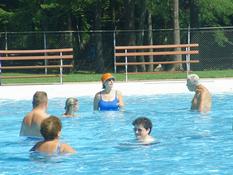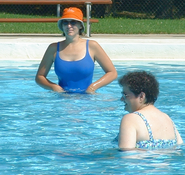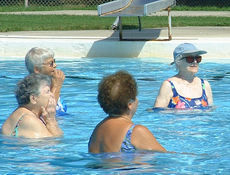 Gretchen has the red hat. They all seem to enjoy the class.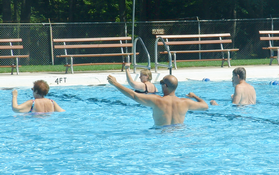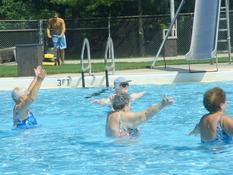 It was a marvelous time to swim laps. The water was perfect and the sky was so blue. The wispy clouds as one swims are a great joy to behold as I plod along. My usual rest at 10 laps makes it go much better.

Then when we got home I was greeted with a message from Diane Andreas, the tax collector. The @%&X@?/> black hole tax (read School tax) arrived. My God it went up again!


Queen is tired tonight from not only the exercise but also the big wash. One thing to look forward to about washday is this is the day we usually dine in God's restaurant with her homemade spaghetti. Tonight was no exception. I did as she "suggested" and saved about half of it for a lunch tomorrow. Oh I could easily have eaten it all but being a good kid is hard to do.


Another Side of the President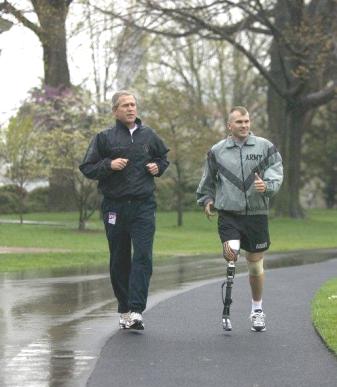 Above is a picture of Mike McNaughton of Denham Springs, LA. He stepped on a land mine in Afghanistan Christmas 2002. President Bush came to visit the wounded in the hospital. He told Mike that when he could run a mile that they would go on a run together. True to his word, he called Mike every month or so to see how he was doing. Well, last week they went on the run, 1 mile with the president. Not something you'll see in the news, but seeing the president taking the time to say thank you to the wounded and to give hope to one of my best friends was one of the greatest/best things I have seen in my life. It almost sounds like a corny email chain letter, but God bless him.
Justin
CPT Justin P. Dodge, MD
Flight Surgeon, 1-2 AVN RGT
Medical Corps, U.S. Army
You may want to pass this to everyone you know.

The media is pulling every dirty trick in the book to undermine our president's popularity in the polls.
Let's join together and be all the media our president needs to get the truth out to the public about who he really is! Blessings to all.



Tuesday, July 27, 2004 7:09 AM 66 deg at LVIA and 66.7 in the bus stop
This morning the blood glucose is 124 and the weight 198. It had been raining at sometime this morning and it looks as though more is on the way. I suspect there will be no "jittery Joints" this morning, or a good swim. <Sigh>

I was up in the "park bench" tent this morning and while it wasn't raining it sure looks like it could pour at any moment.

We went for a walk this morning. It was not raining then but it sure looks like it will soon. We didn't meet a soul on our walk. Speaking of the Democratic convention and more later:


XXXXX DRUDGE REPORT XXXXX MON JULY 26, 2004 21:00:01 ET XXXXX
TERESA HEINZ UNEARTHED: 'I DON'T TRUST TED KENNEDY'; DEMOCRATS 'PUTRID'
A historic bombshell interview has surfaced of Teresa Heinz Kerry ripping Ted Kennedy and the Democrat political machine!
The interview is set for splashing at the BOSTON HERALD, the DRUDGE REPORT has learned, the newspaper, which originally ran the session with a then Republican Teresa Heinz.
The candid flashback hits as both Teresa and "Bastard" Kennedy prepare to address the Democrat convention in Boston.
ABC NEWS's GOOD MORNING AMERICA plans to highlight the Teresa Heinz interview Tuesday.
Host Charlie Gibson presented Heinz Kerry with the unearthed quotes, sources tell DRUDGE.
Developing...
http://news.bostonherald.com/dncConvention/view.bg?articleid=37308
You know the media just sloughed it off as old past stuff that was unimportant and not worth reporting. Now tell me there is no media bias!! I just saw this on the internet: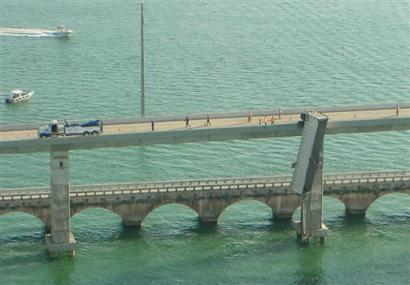 Now this guy has a real problem!!

<11:47 AM> It has been raining pitchforks and hammer handles. It really started to come down in buckets about an hour ago.

We didn't do much of anything today. Tomorrow we both go to the dentist and Queen gets her hair cut in the afternoon.

Tonight Queen had the leftover chicken cut into small pieces and made into gravy that she had over twisted pasta. She also had an ear of corn each, cottage cheese, and some of our grape tomatoes. Coffee and a shared ice cream bar followed it. It was an excellent meal.
It is still raining this evening.

Wednesday, July 28, 20047:13 AM 63 deg at LVIA and 61.8 in the bus stop
This morning my glucose level was 123 and the weight 198. It still looks like a rainy wet day on hand.
I was up at the park bench with my 8 O'clock coffee and got a hearty wave from Marlene and Lee Bollinger while they were on their walk.

It certainly isn't an awe-inspiring day this morning. I must take Queen to Dr Everett's office now!!

Then it was my turn. I took along the camera and got these pictures. Darlene Johnston did a very good job. It was absolutely painless and the fact that we go twice a year is not too bad a job for either of us. She is very thorough and has a good sense of humor which helps a lot.

Darlene's dad is Johnny Banko. A man who was the master of the backhoe construction machine. Now he is retired and has time but now unfortunately has been suffering from ill health for quite awhile. The Miller Bloodmobile collected blood at their last visit here in his name to aid in the treatment of his Leukemia. We all wish God speed to him and his family.
That man was a magician with a backhoe. He once told me he bet he could unhook a young lady's bra with his machine! I don't doubt it. He was a real technician with that equipment.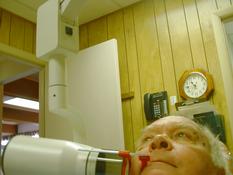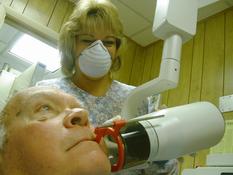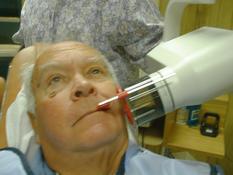 Bite wing X rays being taken, complete with lead shorts!!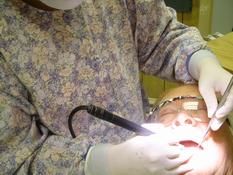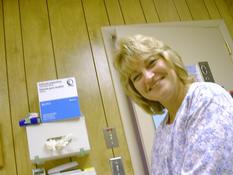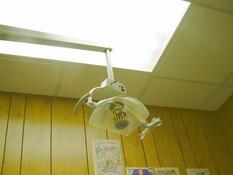 Darlene cleaning my choppers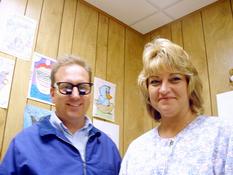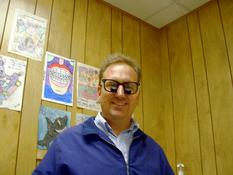 Dr. Everett and Darlene
This afternoon after a rest I went to the pool for my swim. The water was marvelous and it went just fine. Tomorrow is Jittery Joints morning. That means another delightful morning of exercise.
Dr. Everett spoke about trying swimming. He complained that running was hard on his joints. It sure is. As George Ashman says stay out of those joints. Swimming takes all the weight off of them and one can work as easy or hard at it as they wish. For me swimming is far superior. However as with anything else one has to build up to it a bit at a time. Now it goes just great and is very relaxing after a stressful or tension day. I heartily recommend swimming. I only wish some wealthy philanthropist would build a winter swimming facility that us older folks could use. I remember the girl at the Good Shepherd rehab center on Franklin Avenue told me that it is the best overall exercise program one can get. It really helps keep one in shape!!



Thursday, July 29, 2004 7:10 AM 61 deg at LVIA and 61.5 in the bus stop
This morning the weight is 198 and the blood glucose is 125. This morning I must take the garbage to the alley.
Yesterday I took Queen to Karen Arner's beauty salon for a haircut. I think she got a beautiful haircut. It really looks nice. Of course I took some pictures.
I am not sure of the name of the woman in the black top but I think she was called Rene or something like that. Among her jobs at one time was as a bartender at Homer Green's saloon. She is a neighbor of Karen's in Meadowcrest in Bowmanstown. I do know she is a very outgoing and engaging woman and it is a pleasure to talk to her.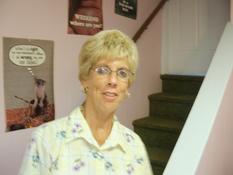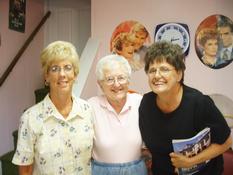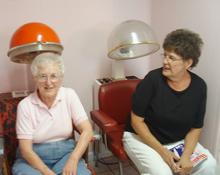 Karen, Queen, and Rene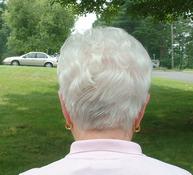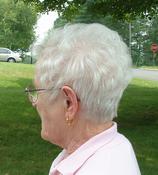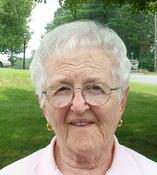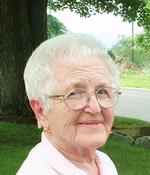 I think she looks wonderful, but then I am prejudiced. Ha!!
I have been checking my e-mail. I sure get a lot of stuff. This morning about time to go to "Jittery Joints" Queen decided that she had best not go due to the probable heat and humidity problems. Instead we decided to do our food shopping.

This morning the mailman brought my driver's license information that requires me to have my picture taken. So during our shopping trip we stopped in at Penn Dot and the man took my photograph. For once it didn't look like one taken at Graterford prison!


This afternoon I went to the pool about 3:30. It went very well except that I got the hiccups during my first 10 laps. That really screws up ones timing and rhythm.
George had to go home at 4:30 so that he could man the "Society's" booth at Palmerton's sidewalk sale. They are selling raffle tickets for a painting by the lady who painted the murals on Palmerton's "Patches" seen below: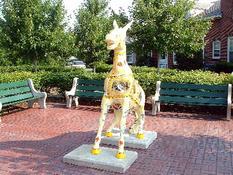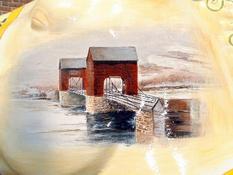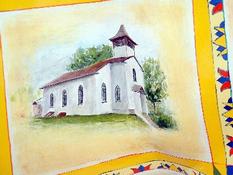 .
She is a remarkably talented artist whose work is excellent. If one gets the time just go look at "Patches" in Cipko Plaza and examine it. The scenes are very lifelike and not stinted nor inaccurate in details. It is a marvelous piece of work. Palmerton can be justly proud of Patches and her work.



Friday, July 30, 2004 7:16 AM 68Deg at LVIA and 63.8 in the bus stop
This morning the blood glucose is 119 and the weight 198. I go to Dr Nicholson's office this morning for my tire kick and the oil check. Ha!!

We went for a walk early today. It is cloudy but nothing is coming down as yet. After I get out of the Dr's office I want to try for a swim and if possible take Queen to her class.

I didn't get out of the doctor's office until 10:30 and Queen had given up going to "Jittery Joints" due to my lateness. She had gotten into her swimsuit and was ready to go but no Bobby. By the time I did get home she had changed back and was running the plow upstairs

At least I had a good report from the doctor. My blood pressure was 120/80 and I had lost three pounds according to their scales. I told him I now feel the best I probably will be
all year with the exercise and activity we have been doing.


I got this from Bob Green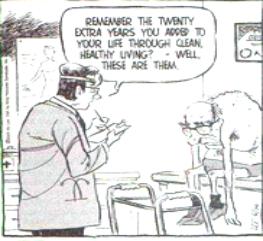 Amen!!

After I got home I rushed up to the pool for my swim. The "Jitterers" were about half way through their routine. It was misting just a bit of rain so I got right to it. By the time I finished all the rest were gone. Gretchen and the lifeguard who was watching me were the only ones that were there by then. Now at 1:18 PM the sun is out and it is hot and humid.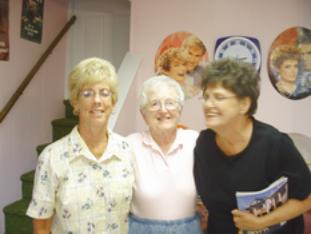 Oh, by the way Rene said I had a beautiful wife. She was right about that
Tonight for supper we had the salmon we got at Giant yesterday. Also we had few French fries, some of Queen's coleslaw, cottage cheese and cantaloupe with a small scoop on ice cream in it.
I just finished the corrections from my proofreader and it is going on line.

Please love one another, Mom and Bob [Queen and Bobby]